Welcome to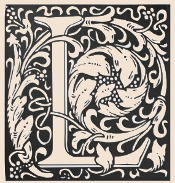 Leaf and Stone Books
Welcome to the home of Leaf and Stone Books (formerly Greekdrama Books).  We specialize in scarce, unusual and scholarly books, as well as early printed and antiquarian books, including incunabula and manuscripts.  We have many titles in the fields of ancient and medieval history and languages, Greek and Latin, the classics, the early Church, Byzantium and the Near East.  We also carry scholarly books on a wide variety of subjects, as well as interesting, odd and wonderful books of many descriptions.  

Please search or browse our inventory of hard to find, out of print, used, and rare books. If you can't find what you like please fill out our off-line search form and we will search our off-line inventory, other bookstores and book search services for you.
Thanks to everyone who visited us during the first ever IOBA Virtual Book Fair that ran May 15-17. The fair was a great success and we're hoping to do it again soon. In the meantime, check out our new listings! 
A note about buying from us during the Corona virus emergency: When you're stuck inside for the duration, a good book is a comforting thing to have! Please check with us if you're not sure about shipping to your location. If you are in Toronto, we may be able to do curbside delivery -- just give us a call or send an email. If you feel that you cannot order a book now because of local logistics, send us an email or give us a call to talk about the possibility of putting the book you want on hold. We have been following developments on this situation since early February and have been doing rigorous cleaning of all materials since then (there is an upside to being OCD!)  These are unsettling times but we will get through it if we all work together. So stay home if you can, wash your hands, call a friend who lives alone, wear a mask when you're out, and stay safe out there!  And don't forget to read!
We are located in Canada but prices are listed in USD.  
We ship to the US using USPS media or priority mail via a courier to the States who delivers our packages to the USPS.  In Canada, we use Canada Post or Chitchats/Canada Shipping. For the rest of the world our options are Asendia, CanadaPost, USPS and DHL. Please contact us for a price check!