Welcome to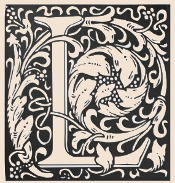 Leaf and Stone Books
Welcome to the home of Leaf and Stone Books (formerly Greekdrama Books).  We specialize in scarce, unusual and scholarly books, as well as early printed and antiquarian books, including incunabula and manuscripts.  We have many titles in the fields of ancient and medieval history and languages, Greek and Latin, the classics, the early Church, Byzantium and the Near East.  We also carry scholarly books on a wide variety of subjects, as well as interesting, odd and wonderful books of many descriptions.  

Please search or browse our inventory of hard to find, out of print, used, and rare books. If you can't find what you like please fill out our off-line search form and we will search our off-line inventory, other bookstores and book search services for you.
We are located in Canada but prices are listed in USD.  
Dear customers in Germany: Your government is requiring sellers outside of Germany to comply with German tax and recycling laws. This is very difficult. As a result, our shipping costs to Germany have gone up and we may decide not to ship to Germany at all in the near future.  We are sorry that this is so.